To be living is to be growing. In the Christian life, growth is part of God's plan to fulfill the potential He has placed in us. That's why we offer classes called "Growth Groups," these transformational classes cover topics that range from theology to parenting and everything in between. Our classes meet on Wednesday nights at various times throughout the year. You can find the current Growth Groups listed down below. If you would like to sign up for a class, or have any questions about them. Feel free to fill out the form below.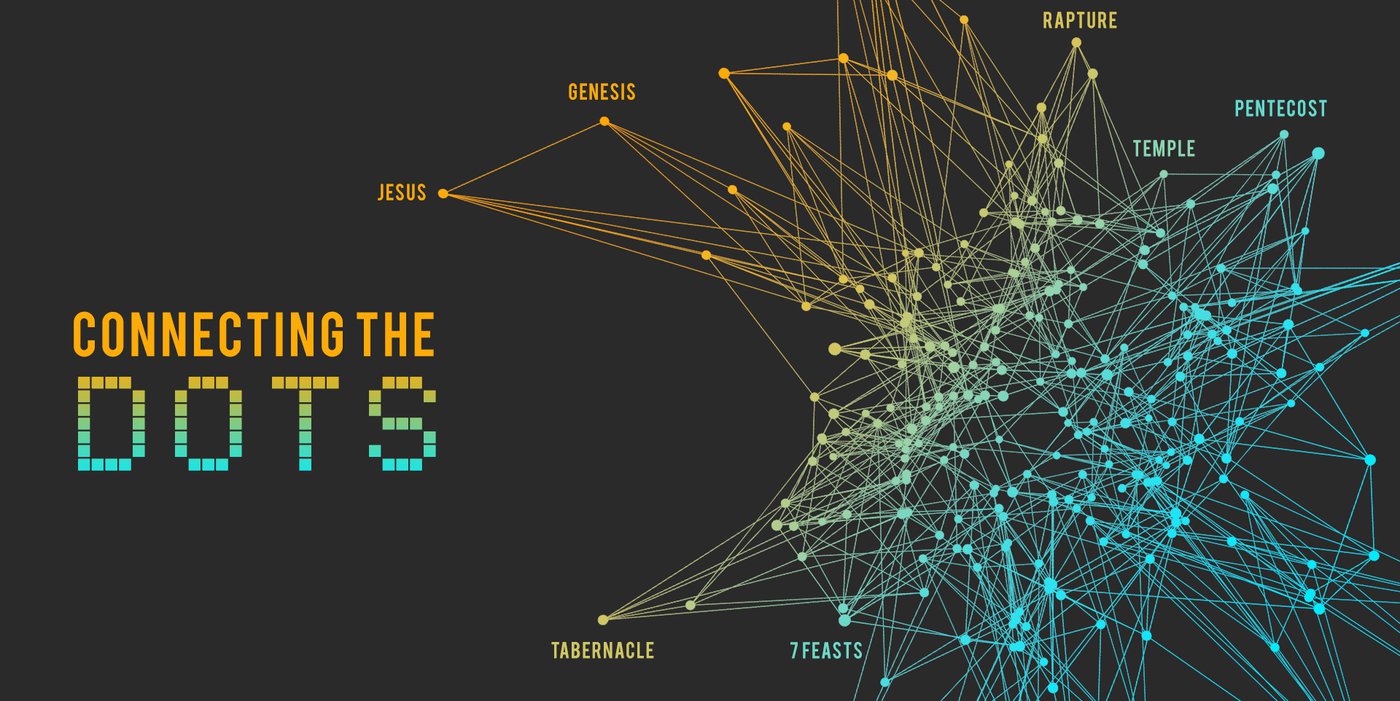 When: Wednesday 7:00 - 8:00pm March 3rd through April 7th
Where: Indianola First Sanctuary
Livestream: YouTube - Facebook - Website
The bible is the story of God's relationship with humanity, from our creation to the the fallout with Our Creator, to the ultimate restoration. God has been using the bible for centuries to reveal His plan to us, but we often don't fully understand the picture that He has painstakingly painted for us in His word. In "Connecting the Dots," Our teacher, Jory Hunderdoss, takes us through the Old Testament to uncover the "nuggets" of truth that show us how the Old Testament connects to the New Testament and how God has been using the bible from the very 1st book to reveal to us His plan concerning Jesus and even the future of our world.
This class will also be streaming, check below for links to the platforms we broadcast on:

When: Wednesday 7:00-8:00pm - January 20th through March 10th
Where: Indianola First Creative Arts Center
Financial Peace University (FPU) will teach you everything you wish you'd learned about money without all the confusing financial blah blah blah. In nine lessons, you'll discover the fastest way to dump debt, save money, and build wealth, so you can finally spend how YOU want—worry-free.

When: Wednesday 7:00-8:00pm - March 3rd through April 7th
Where: Indianola First Fireside Room
Welcome to Indianola First! Connections Class is your 101 to everything about Indianola First Church. You get to know who we are, where we come from, and where we are headed. This class is designed to do more than just acquaint you with the church however, Connections is also a place where we can get to know you and your story. The classes are small in size, giving you up -close access to our lead pastor, Pastor Barry. You'll get a chance to hear his heart and learn about him through your time together. When you've left Connections you will have learned about the church and it's leadership and how you fit into this awesome family of Jesus followers that we call Indianola First!

When: Wednesday 6:30 - 8:00pm (Coming Soon)
Where: Lower Level of Indianola First
Are you feeling spiritually stuck?
Do you often find yourself thinking, "There must be more"? The Ultimate Journey will help you identify the areas where you are struggling and assist you toward a deeper relationship with God so that you can experience the fullness of the incredible relationship he wants to have with you.
Has something happened that is holding you back?
Is there something in your life you don't know how to "get over" or "get past"? Are you struggling with depression, anxiety, anger, or addiction? Have you experienced emotional, physical, or sexual abuse? Were you abandoned? Are you the casualty of a divorce? Did someone close to you die? You're not alone. There is hope. The Ultimate Journey will help you identify and work through your past while preparing you for an abundantly successful future. The Ultimate Journey teaches a new way of looking at yourself.
Are difficulties in your life negatively affecting the people around you?
Do you ever say or do something and then ask yourself, "Why did I do that? Is that the kind of person I want to be?" Do you find yourself hurting the very people you love the most? Unfortunately, hurting people often hurt people. You don't have to be a slave to your emotions or circumstances any longer. The Ultimate Journey is ready to guide you toward the freedom you've been looking for.
The Ultimate Journey is comprised of 3 separate phases (each 13 weeks in length). Various phases will be running in the fall and spring, so check back on this page to stay updated.