Kids Ministry at Indianola First
At Indianola First our kids (infant through 5th grade) experience safe, age-appropriate environments where they learn about Jesus in a creative and relevant way.
We would love to have you and your family visit Indianola First Kids.
Your first visit
Here's what to expect when visiting Indianola First Kids for the first time:
First, you will make your way to the Kids Check-In area (located in the foyer, just outside the sanctuary). There we will meet your family, check your child into our system, and then one of our volunteers will lead your child to their age-appropriate room.
Upon checking in for the first time, we will ask for the following personal information (NOTE: We value your privacy and will not share this information with anyone):
Parent/guardian name(s)
Child's name
Phone number (in case your child should need you during the service)
Any special instructions (allergies, special needs, etc.) for your children
How check-in works
Before Service: You can check-in your child at the kiosks located in the foyer. After finding your child's name (via your phone number) in the database, you and your child will be given matching name tags that are exclusive to your family and your visit. If it is your first time with us, our volunteers will assist you in printing a guest tag. Your child will need to wear the name tag portion while you hold on to the matching tag.
After Service: After the service is complete, you will return to your child's room and show your tag in order for your child to be released back to you.
During Service: In the event that we need to contact you during the service, you will receive a text message. We ask that you exit the auditorium immediately and look for a host who will direct you to your child's room.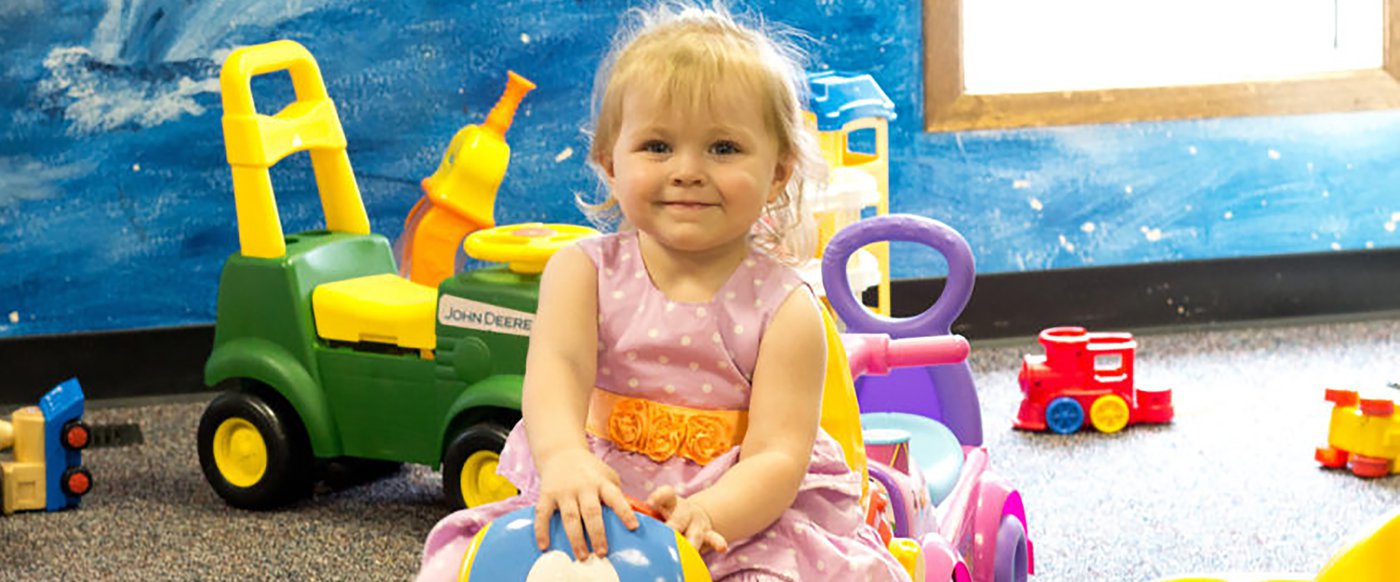 Jump Start Nursery
* Nursery (Newborns – 2 year olds)
Kids from newborn to three are welcomed into an engaging and fun experience. When you bring your child to the Nursery area they will experience much more than safe and dependable childcare, they will be shown the love of God in a way that speaks to them. Feel free to leave your child with us while you attend service on Sunday Mornings from 10am-11:30am and Wednesday nights from 7pm-8pm.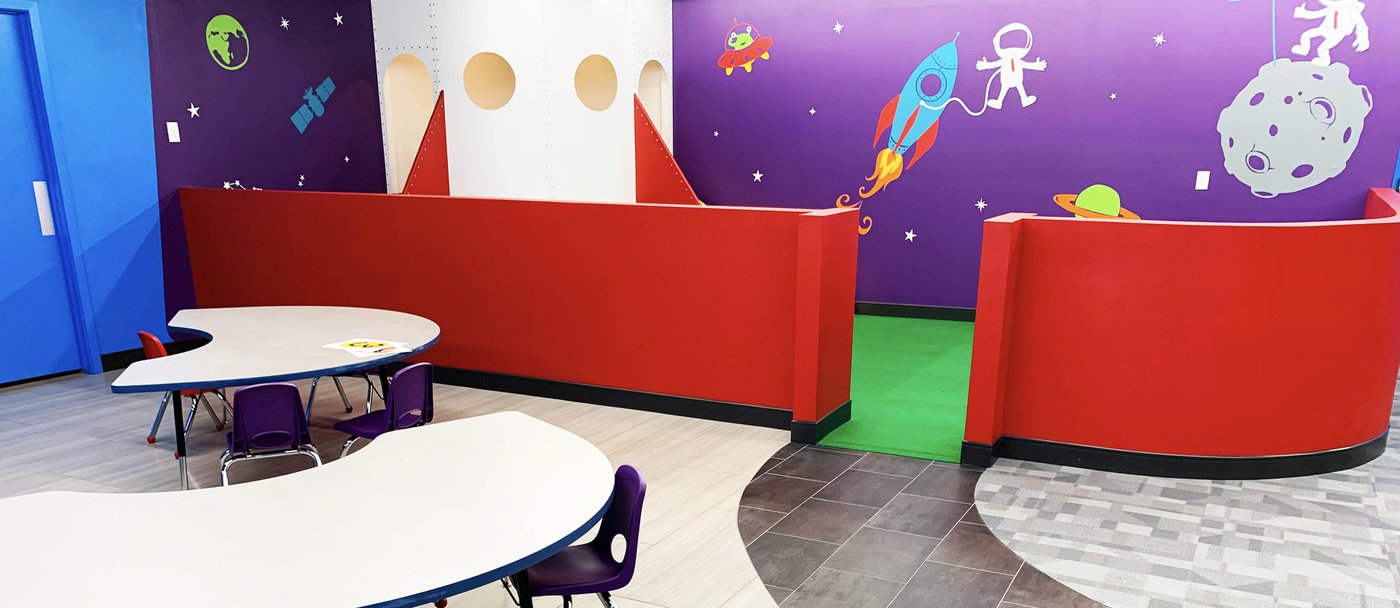 Take Off Preschool
*Preschool (3 – 5 year olds)
Kids ages three to five are welcomed every Sunday morning (10am) and Wednesday night (7pm), into Take Off Preschool. Kids will learn how much God loves them, what a special creation they are, and how Jesus wants to be their best friend forever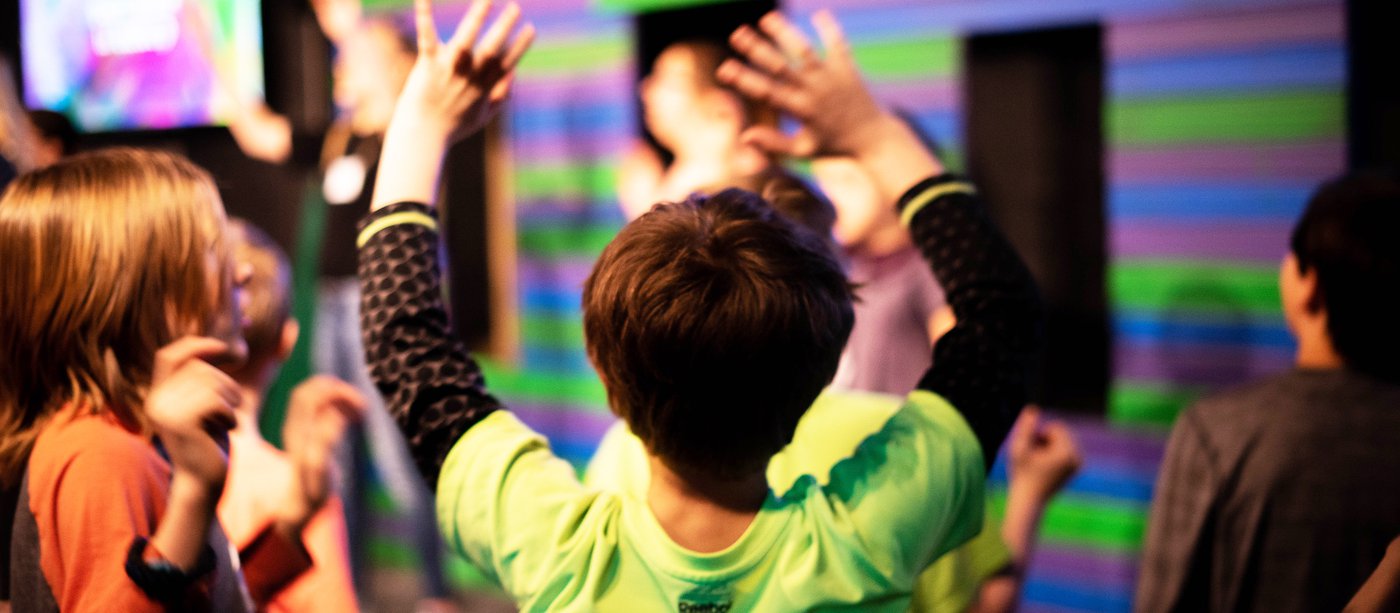 Kids Blast
* Elementary (Kindergarten – 5th grade)
Sundays
Kids grades Kindergarten through fifth experience God in a way they will never forget through exciting series they won't want to miss. It is our goal for every kid to realize that Jesus loves them and has an incredible plan for their lives. Every Sunday morning at 10am, your child is going to be immersed in a high-energy, fun-filled service they will talk about all week!
Wednesdays
Kids will have a blast making new friends and learning God's Word from funny skits, wacky games and understandable Bible teaching, complete with great prizes, great leaders and tons of fun!
Come every Wednesday night at 7pm for a time that is packed with fun interaction and personal connections, creating an atmosphere where kids won't want to leave!